A leisurely day today. CalMac's MV Loch Seaforth will take us back to the mainland in the early afternoon. Until then there's time to explore Stornoway. Yesterday we hardly saw any trees, so Lews Castle Park makes a nice difference today.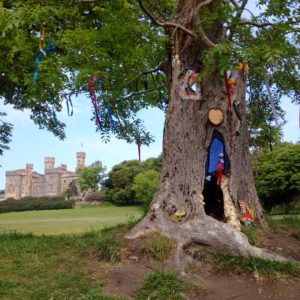 Living in Glasgow, I'm spoilt for choice when it comes to museums, but one of my favourite museum is here in Stornoway – the  Museum of the Isles , which opened in 2016. This made it possible for some of the world famous Lewis Chessmen to return home. Housed in a modern extension to Lews Castle, the museum conveys a sense of the people and the place through time until today.
Another chance to stock up on some Harris Tweed and to stroll through the streets and along the waterfront of Stornoway.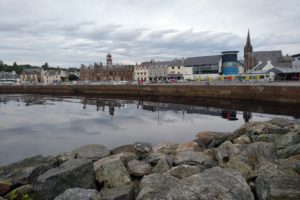 The ferry crossing is smooth and the huge panorama window slowly edges closer to the mountains of the mainland. We arrive in Ullapool, where will we stay overnight.
There is a special surprise this evening, but you will have to wait to hear more until the next tour …