A whole day under the open sky on the Isle of Lewis. Today a journey into time awaits us. First, we cross over to the westside – surrounded by open moorland, scarred by generations of tarasgeirs. Our local driver tells us that his family will burn last year's peat over this coming winter. We arrive at the northernmost point of the Outer Hebrides, the Butt of Lewis, where we watch out for dolphins and whales and are entertained by countless diving gannets. The small lighthouse is now controlled remotely.
Onto my favourite building of this journey – the Arnol Blackhouse with its open peat fire. I'm so glad that Historic Environment Scotland is taking good care of this wee gem. Many imposing castles and grand palaces survive, but not many of these popular island homes. What must life have been like here … ? Suddenly we see the remnants of these dwellings all over the islands.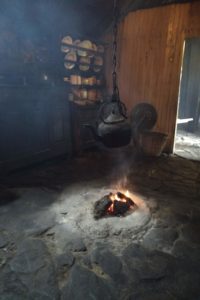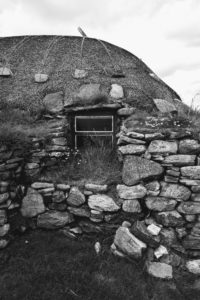 Carloway Broch lies on the most westerly point of our island dream route. This iron age tower is visible from miles away. Sadly, its ancient walls have been climbed by too many visitors and we couldn't get close to it. Further back into time and we are face-to-face with the mysterious Standing Stones of Calanais. Some 4,000 years old this is not the oldest site we will visit on our tour. The visitor centre evokes picture and sounds of the past. So many questions remain. Time to look carefully at the grain of each stone and away into the distance, time to use our imagination.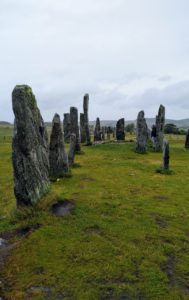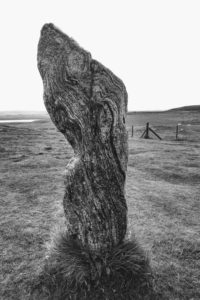 How can we top this? Another walk along the beach anyone …