North we go and we arrive at the southernmost of the Inner Hebrides – Islay. It's Saturday and time to relax. We also deserve a wee dram of Islay's famous Single Malt Scotch Whiskies.

What a rollcall of names:
Ardnahoe – opened in 2018
If you are looking for a tourist guide, who has made whisky has passion, look no further than my colleague Ronnie Berri. In 2014 Ronnie was inducted as member of the 'Keepers of the Quaich' an accolade awarded by the Scotch Whisky Industry.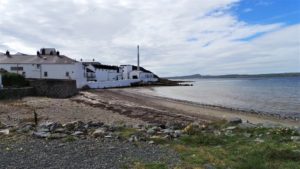 I also do like my whisky, but last time I visited Islay there was another reason – history. Come back tomorrow and we will shed light on some other jewels in the crown of the Queen of the Hebrides.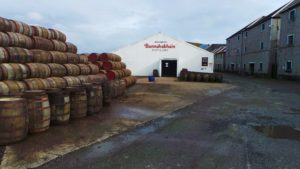 Remember RavingScotland is good to go and ready to go for private walking tours in Glasgow. Group sizes depend on current government guidance. https://www.gov.scot/coronavirus-covid-19/
We might even call into the Islay Inn when it opens again. Here in the west end of Glasgow we have the second highest concentration of Gaelic-speakers outside the Hebridean islands. We don't have to go far to enjoy some island spirits.
Get in touch – socially distanced – E-mail me at viola@ravingscotland.co.uk and let's get talking.