As you know, I believe that Tourism is Teamwork and I love networking. During a recent VisitScotland fam trip the pieces just clicked together. We visited Allied Mobility – the UK's leading supplier of accessible vehicles – both to buy and for short and long-term hire.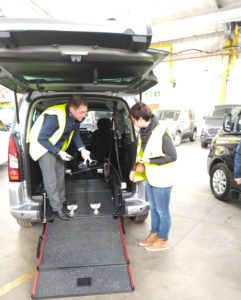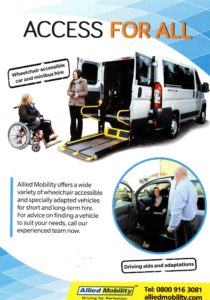 When we got talking our two agencies specialising in organising holidays for wheelchair users said that not everyone likes driving, especially 'on the wrong side of the road' along the long, beautiful winding roads of the Scottish Highlands. Well, I just knew the right people for them. I'm not a driver-guide myself, but many of my Blue Badge or Green Badge Tourist Guide colleagues of the Scottish Tourist Guides Association are.
So, be as independent as you want to be – either drive yourself or hire a driver guide. They will not only take you places and take the stress out of your holiday, but really make you appreciate the land and people around you. I can't wait to see your photographs … .
And, if you happen to be in Glasgow, come and join me for one of my calm, accessible walking tours.