Our mini cruise took us to the Granite City, Aberdeen. Slowly we get used again to the hustle and bustle of mainland life. It is early morning when we embark on our city tour with a stroll through Old Aberdeen and a short visit to St. Machar's Cathedral. A beautiful sunny morning and true to our island dream we celebrate it with yet another beach walk, this time a stretch on one of the longest beaches in Scotland, our first on the east coast. Time to head south.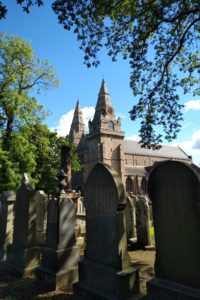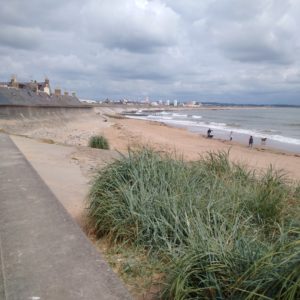 Dunnottar Castle lies perched on a rock like a bird's nest and we make the most of this stunning photo opportunity in the North Sea wind.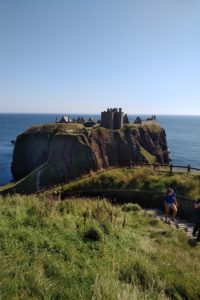 The islands may lie behind us – most of them dotted along Scotland's west coast and to the north with only a handful of small islands here on the east coast – yet our route leads along the coast through fertile farmland. Lunch in Arbroath and onto the Firth of Tay and St. Andrew's, the seat of Scotland's oldest university and famous gold courses. Mighty ruins of the town's castle and cathedral hint at a long and important history – so many chapters to explore.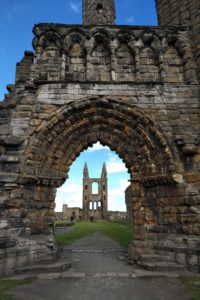 The last leg of our journey takes us trough the wee Kingdom of Fife, across the Firth of Forth and onto Edinburgh, Scotland's magnificent capital, where we started our journey. The circle is closing and tomorrow our island dream will come to an end. That is if dreams can come to an end … .